Aidin Ebrahimi's NBA Western Conference Outlook: Dec 6-12
[ad_1]

T
his season is the gift that keeps on giving.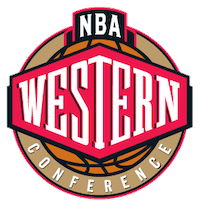 We're now in December, just a few weeks away from All-Star voting.
Teams in the Western Conference are neck and neck right now, two teams are tied for the 2nd seed, and three teams are tied for the 6th seed.
So as always, here is my preview on this upcoming week's NBA action, as well as a look at the previous week's best team and MVP.
Not Done Yet
The Phoenix Suns (16-7, 3-1)
May 15, 2022. It's a day that Suns fans will never forget, for all the wrong reasons.
We all know what happened that day, the 64-win Suns lost by 33 to a team that was under .500 by January 1st.
Following that game, many fans wrote Phoenix off. They said that their title window was over and that this group of players no longer had a chance to become NBA champions.
So far, the doubters have been proven wrong. Devin Booker is making a legitimate case for winning the league's MVP. Last week, Booker recorded three straight games with 40 points or more, including a 51-point explosion against the hapless Bulls.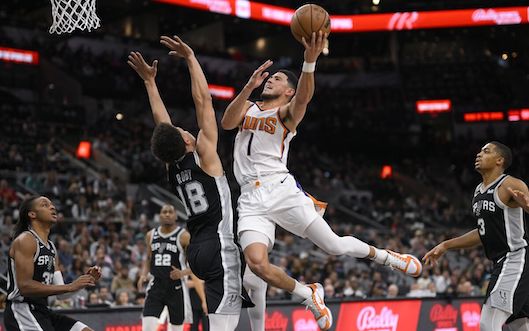 DeAndre Ayton had a brilliant week, too. The former First overall pick averaged an efficient 20-point double-double to help the Suns end the week with a 3-1 record.
The Suns have had an average +15 point differential since November 15, and they're doing all of this without Chris Paul, Cameron Johnson, and Jae Crowder.
The Suns definitely love playing in their newly named Footprint Center (FKA the Talking Stick Resort Arena), as they currently have the third best winning percentage at home this year, behind the Cavs and the Warriors.
The Los Angeles Lakers (10-12, 3-1)
The Lakers started the season 2-10. That's two wins and ten losses. But since then, they have bounced back in a major way. LA went 8-2 in their next ten games to improve to 10-12.
Much of that is down to the play of Anthony Davis (we'll talk about him later) but LeBron James has looked really good since his return from injury, too. While he's no longer unanimously the best player in the world, he's still a force to be reckoned with.
LeBron put up 27 points a game last week and was a great leader for his team. LeBron believes in his team, as he had this to say after the Lakers' impressive win against Milwaukee: "We're a team that's climbing, we want to continue to get better."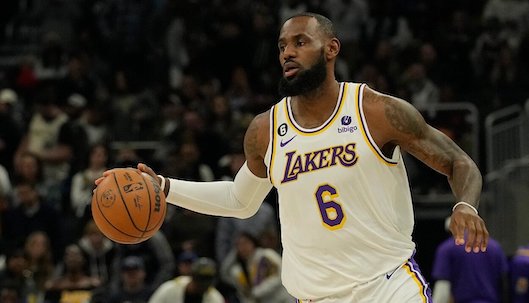 He also had this to say after the team's win against Washington: "We're still the same way, we haven't done anything. We want to continue to work to get better on both sides of the ball and to be as good as the team we want to become."
Perhaps the reason for LA's historically dreadful start to the season was Darvin Ham's inexperience. Last season, rookie head coach Ime Udoka started the season 18-21 with the Celtics before turning things around and leading his team to the Finals.
Ham is also a rookie head coach, so a bad start was definitely expected. Lakers fans certainly hope that this is just the beginning of big things for Darvin Ham in LA.
The Frustrating Marathon
Kawhi Leonard and Paul George didn't play last week, and they also didn't play in the week before that. The Clippers are easily a championship contender when both Kawhi and PG are healthy, but this is getting ridiculous.
In 2019-20 and 2020-21, when they were both healthy, they both often missed games due to "load management," a phrase that basically meant "we don't want them to get injured."
But they did get injured. And now, they're both in a seemingly never-ending cycle: Healthy for two games, load management for a back-to-back, injured in the next game, Out for 10 games, Repeat.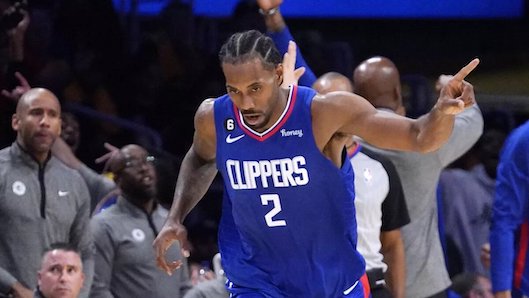 It's almost as if all that load management was counterintuitive. This has been a very frustrating marathon for the Clippers, however, Ty Lue is still optimistic as he had this to say:
"They're still rehabbing, they're still progressing, doing the right things, trying to get to that point. Hopefully, we can play them on this trip. I'm being optimistic about it."
That's good to hear, but the problem is, we've heard him say the exact same thing for two months now.
No Longer Good Enough?
James Wiseman
If you look at James Wiseman's raw stats, or his per 36 numbers, you begin to wonder, why aren't the Warriors giving him a chance?
But you'll find out the answer to that question as soon as you view his advanced numbers. For some reason, the Warriors are worse with Wiseman, and it got even worse this season. It seems like Wiseman just cannot contribute to a winning basketball team, despite his enormous potential.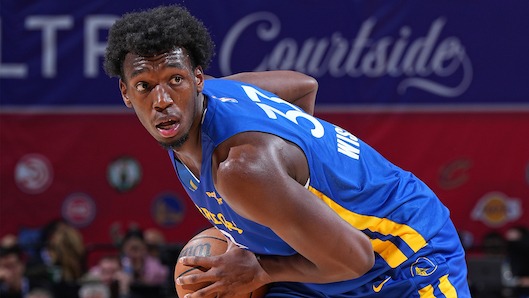 Wiseman was demoted to the G-League on November 14th and has stayed there ever since. The former number 2 overall pick has posted solid raw stats in the G-League, but he hasn't been dominant.
In his first five games, Wiseman had a plus-minus of -35, so even in the G-League, Wiseman is struggling to be a positive factor for his team. Wiseman has been linked to a move to Chicago (in a trade for Alex Caruso), Phoenix (in a trade for Jae Crowder), and Charlotte (in a trade for P.J. Washington).
It seems like Wiseman's days in the Bay Area are numbered unless he can magically turn things around.
Best Team of the Previous Week
The New Orleans Pelicans (15-8, 4-0)
The Pelicans are on a roll right now. After a 6-6 start to the season, they rallied and are now the second seed in the West. They might be the deepest team in the West.
They obviously have Zion and Brandon Ingram, but Ingram didn't even play last week and they went 4-0. That's how deep they are.
They have guys like Jose Alvarado casually dropping 38 points against Denver, and CJ McCollum who has struggled shooting the ball this year but is the team's top distributor, with 6 assists per game.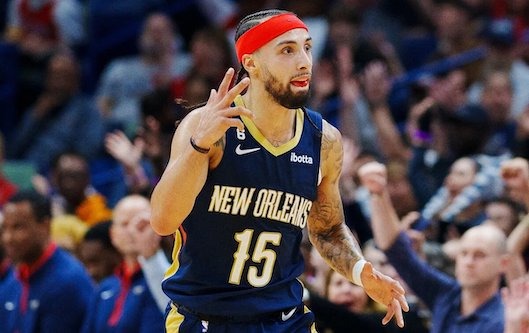 The always-underrated Jonas Valanciunas is putting up an efficient 13 and nine in limited playing time, and they also have two future stars in Trey Murphy (who is rapidly growing, both figuratively and literally) and Herb Jones (who is a defensive stud).
After a solid, but not spectacular start to the season, Zion is returning to his 2020-21 All-Star form, as he averaged 28 points with 64% shooting from the floor last week.
Oh, and they also have a secret weapon. A 6-foot-8 Aussie Point Guard by the name of Dyson Daniels, who has all the tools to become a star in the future.
MVP of the Previous Week
Anthony Davis (Los Angeles Lakers)
Your apology needs to be as loud as your disrespect was. I could have picked Devin Booker, but he cooled off ever so slightly against the Spurs, so I'm going with "The Brow."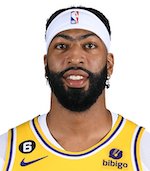 In his last two games, AD averaged 49.5 points, and 13.5 rebounds, with 70% shooting from the field and 67% shooting from deep, making all but one of his 16 free throw attempts, and recording an average game score of 45.
Those numbers don't even make sense. According to former Finals MVP Paul Pierce, AD now has the "KG mentality,"and former NBA MVP Magic Johnson called Davis "The frontrunner in the MVP race."
I wouldn't necessarily consider him for MVP right now because of the team record, since normally you have to lead your team to a top 6 seed to be considered for the MVP award.
But if Davis continues his dominance, the Lakers can make a serious push for the Playoffs, and Davis can receive notable MVP consideration from major media outlets.
---
—More from Aidin Ebrahimi—
[ad_2]

Source link