Communitech expands its Team True North of hotshot tech companies
[ad_1]

Team True North companies produce $131 million in annual revenue and yearly growth of 200% on average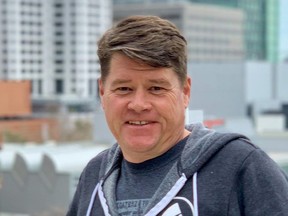 Article content
Startup incubator Communitech Corp. expanded its group of high-performing Canadian technology companies, achieving the "critical mass" that CEO Chris Albinson says he needs to embark on a mission to make Canada the next Silicon Valley.
Article content
Communitech announced Thursday that it added 26 companies to its Team True North, an initiative launched this summer that initially tapped 35 private companies that the incubator reckons have the potential to generate $1 billion in revenue by 2030 and become global in players their industries.
Article content
These companies, the CEO said, have proven they've got the grit, experience and innovation to ride out the tech wreck that's consumed public and private markets this year, as investors have been spooked by high interest rates and the threat of recession.
"There's a macro environment here that's not lost on anybody, but we've never had this critical mass of companies that are this resilient and this strong, and in many cases, are actually accelerating," Albinson said by phone from Waterloo, Ont.
Article content
Albinson attributes the fortitude of the expanded Team True North to the diverse set of industries to which the the companies belong, ranging from health care to finance. Some notable companies in the autumn addition include Calgary-based Neo Financial Technologies Inc., which offers financial services and products; Vancouver-based Hootsuite Media Inc., a social media marketing platform; and Montreal-based Talent.com Inc., a company that runs a hiring platform.
"Even if you go back to the late 90s, we didn't have this density and diversity of high-performing companies," Albinson said.
Article content
On average, the Team True North companies produce $131 million in annual revenue and yearly growth of 200 per cent. Two companies from the summer roster have already achieved $1 billion in revenue: Faire Wholesale Inc., which provides wholesale products to independent businesses, and ApplyBoard Inc., which helps international students apply to universities around the world.
Albinson said he's seeing results from the True North program already. Universities are encouraging their fledgling engineers to cut their teeth at startups in Canada, rather than seek out internships at big companies in Silicon Valley, he said. Even a member of San-Francisco-based Slack Technologies LLC's top brass is interviewing for a position at a Team True North company, Albinson said.
Article content
And even if the near-term economic outlook looks dismal, the CEO said many of the companies on his team have put in the years to get to $1 billion in revenue.
"Do I think companies are going to have to work a little bit harder to get their (seed) rounds done? Absolutely," he said. "The way I look at it is to get a company to a billion dollars in revenue, the median time to get there is 12 years…These Team North companies have been through the '08 recession."
Albinson added: "These companies are very much built for longevity and an ability to weather the storm."

• Email: bbharti@postmedia.com | Twitter: biancabharti


[ad_2]

Source link