Dane Miller's Pac-12 Men's Hoops Previews for December 4
[ad_1]

Posted on December 3, 2022


  By Dane Miller, SuperWest Sports
Conference play started off with a bang as Utah toppled No. 4 Arizona in Salt Lake City. The fireworks continued with Arizona State coming from behind for a walk-off win over Colorado in Boulder.
Teams are still learning about themselves this early in the season and the six games on Sunday present more opportunities for growth. I preview all the matchups here and my picks appear at the bottom when they're available.
Colorado at Washington
Sunday, December 4
Noon PT, Pac-12 Network
Dealing with injuries to its frontcourt, Washington has arguably lost its identity.
Centers Franck Kepnang and Braxton Meah aren't expected to play against Colorado, forcing Mike Hopkins to go small. Langston Wilson remains an option, but the core of UW's interior is gone.
The lack of size down low might not be as noticeable, though, against a Buffs team that is guard and wing heavy. Tristan da Silva promises to be a problem to defend, yet Lawson Lovering doesn't exactly strike fear in Hopkins.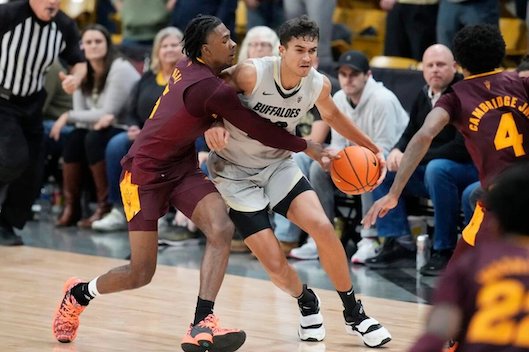 Still, Washington was already a relatively poor rebounding team and Kepnang and Meah were second and third on the team in rebounds per game. Their absences are substantial losses and arguably tip the scales in favor of Colorado.
Doubling the concerns, Tad Boyle's team is elite at rebounding the ball and figure to have a field day on the offensive glass against Hopkins' zone.
Look for Colorado to dominate the rebounding margin and potentially win the game with second chance buckets.
Utah at Washington State
Sunday, December 4
1:00 pm PT, ESPNU
Coming off a historic upset win over No. 4 Arizona, Craig Smith's team will be tested on the road.
How Utah handles the game in Pullman could indicate its ceiling for the remainder of the year. Teams normally have a slump after a significant win and find themselves cold from the field.
That can't happen on the Palouse or Kyle Smith's team will pull away.
Regardless of the offensive performance, defending the perimeter is the key to shutting down Washington State. The Cougars are one of the nation's top three-point shooting teams yet were held to just three on Thursday night.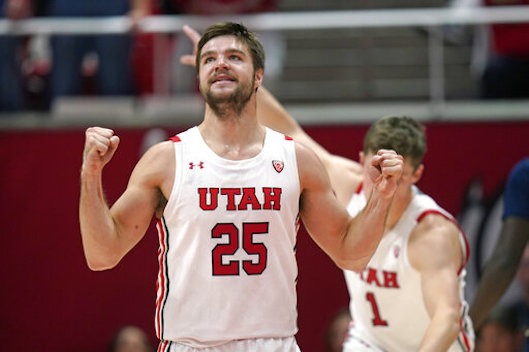 The status of WSU guard Jabe Mullins is in question, but if he is able to go, the Cougs should have more success from deep than they did against Oregon.
Utah is a stronger rebounding and shot-blocking team, though, making the matchup a bit of a Wildcard.
As long as the Utes stay locked in on defense and rebound the ball like they are capable of, Craig Smith must like his chances of starting conference play 2-0.
California at No. 4 Arizona
Sunday, December 4
2:00 pm PT, Pac-12 Network
Tommy Lloyd's team looked unmotivated and unprepared in the first half against Utah.
The Wildcats appeared to be overconfident and were struck with a rude wake-up call.
In some ways, the early season loss could act as a blessing in disguise. It's a shot in the arm to the UA players who might have thought they could just show up to games and walk away with a win.
Whether or not they have shaken off the funk, though, remains to be seen.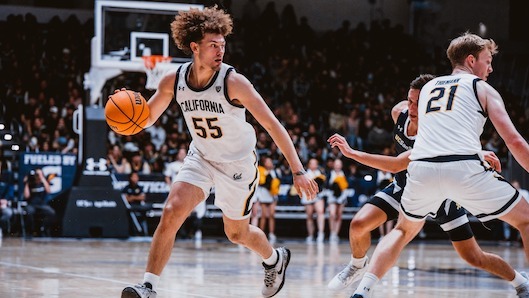 California is essentially a one-man show run by Devin Askew. Keeping the junior guard relatively contained figures to be Lloyd's primary plan on defense, although the focus is likely on playing with greater intensity in general.
The Cats should run the Bears out of the gym by the end of the first half and any continued struggles would be a substantial cause for concern.
Look for Arizona to come out with high intensity on both sides of the ball and string together large runs built by strong defense.
Oregon at No. 21 UCLA
Sunday, December 4
2:00 pm PT, ESPN
In the Game of the Day in the Pac-12, No. 21 UCLA host Oregon at Pauley Pavilion.
The injury issues within Dana Altman's program take away much of the buzz that otherwise would have surrounded this game. Still, it's one of the league's top rivalries and deserves the spotlight on ESPN.
Amari Bailey has come into his own after getting embarrassed at the Roman Main Event in Las Vegas. Since those two games, the true freshman is averaging 16.6 points per game while shooting 19-for-30 from the field and 5-for-5 from three.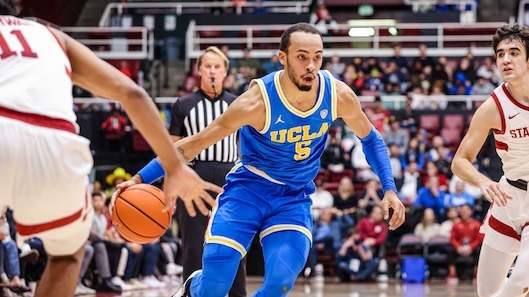 Matched up against the Ducks, this feels like a game Bailey makes his mark on the national stage.
Even at full strength, UCLA has a personnel advantage over Oregon and the discrepancy could be magnified by UO's injury problems.
Rebounding might be a point of emphasis in Mick Cronin's game plan, though, and is arguably one of the few keys to a Duck upset.
As long as UCLA isn't drastically out-rebounded, the Bruins should pull away by taking better care of the ball and overpowering Oregon with their multitude of weapons on offense.
Stanford at Arizona State
Sunday, December 4
4:00 pm PT, ESPN2
Off to its hottest start since the 2018-19 season, Arizona State returns to The Bank with momentum.
The win on the road over Colorado was exponentially more impressive considering Frankie Collins wasn't able to play. The come-from-behind victory sets the tone for the remainder of the year and significantly raises outside expectations.
The newfound momentum and respect could evaporate, however, by losing at home to Stanford.
The Cardinal have not played well to start the season, which is highly concerning considering the talent and relative experience on their roster.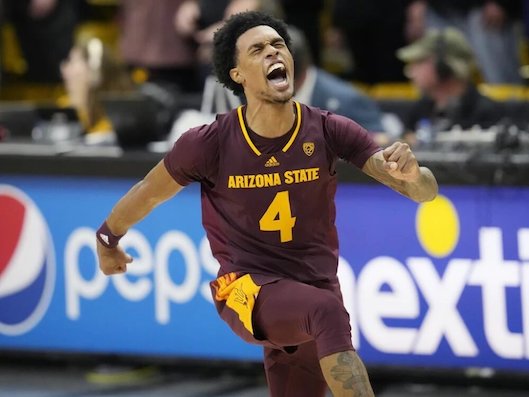 Jerod Haase has recruited as well as anyone in the Pac-12 over the last few years, yet his teams never play up to their billing.
Still, the Tree have plenty of height across the board and legitimately use a nine-man rotation. Defending the multiple lineups they are able to throw out will be key.
Fortunately, Bobby Hurley has the defense to get it done.
Ranked in the Top 20 of KenPom's defensive efficiency ratings, the Sun Devils are built to frustrate a team that's careless with the ball like Stanford.
Look for ASU to turn defense into offense and pull away late in a game that might be closer than some expect.
Oregon State at USC
Sunday, December 4
4:00pm PT, Pac-12 Network
Wayne Tinkle has done a masterful job of rebuilding his roster after last season's disaster. Led by true freshman Jordan Pope, the Beavers already have more wins this year than they did in all of 2021-22.
But matched up with USC at the Galen Center, OSU is in trouble. The Trojans are a significantly stronger rebounding team and figure to take full advantage.
Josh Morgan is playing like he did when he was a freshman at Long Beach State, shooting the ball efficiently and being active on the glass.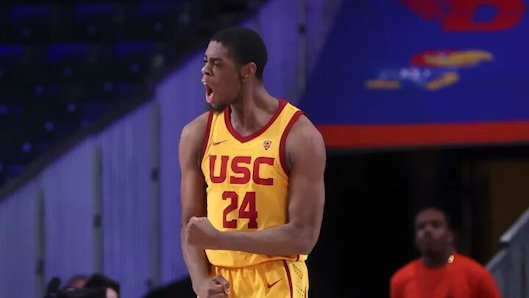 Oregon State does have some size to throw at him, though, and the way Morgan handles the shorter but stronger bigs is a battle to watch.
In that sense, if Tinkle's team is able to contend with USC in the paint, the game becomes much more in question.
If that happens, Andy Enfield will need a strong night from Boogie Ellis and Drew Petersen.
The two guards, along with Reece Dixon-Waters, are the heart and soul of SC's roster. If the trio struggle from the field and OSU contends on the interior, this matchup has a chance to be tighter than expected.
---
—More from Dane Miller—
[ad_2]

Source link