Dane Miller's WK 10 Pac-12 Players of Week Votes & Reasons
[ad_1]

s a voter for the Pac-12 Players of the Week, my choices may occasionally differ from the official selections.

Either way, I want to share my picks and give brief explanations of why I voted the way I did for the Freshman and Player of the Week.
My tweeted picks and summaries appear below.
I voted for Colorado's Tristan da Silva as the Pac-12 Player of the Week and UCLA's Adem Bona as the Freshman Player of the Week.

— Dane Miller (@DaneMiller_SWS) January 9, 2023
 Player of the Week — Tristan da Silva, Colorado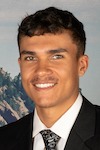 My vote for Player of the Week came down to Tristan da Silva and DeJuan Clayton. I gave the nod to da Silva due to his career-high 30 points scored against Oregon.
He followed it up with a 17-point game against Oregon State on Saturday. Over the two-game stretch, he averaged 23.5 points per game, 2.0 assists per night, and 2.5 steals per game.
I was still tempted to go with Clayton due to his 6-for-8 shooting from three and six assists against Stanford. But Oregon is a better opponent than the Cardinal and da Silva deserves the award.
Freshman Player of the Week — Adem Bona, UCLA
There were only two players nominated for the Freshman Player of the Week, Adem Bona and Cal's ND Okafor.
I went with Bona because his production came against a stronger opponent in a more relevant game. The UCLA center scored 8 points, grabbed 10 rebounds, and secured two blocks to go with one steal against USC.
If Okafor had played more than 10 minutes he probably would have gotten enough points to secure my vote.


[ad_2]

Source link