Eyelet (Part 2) – 9to5chic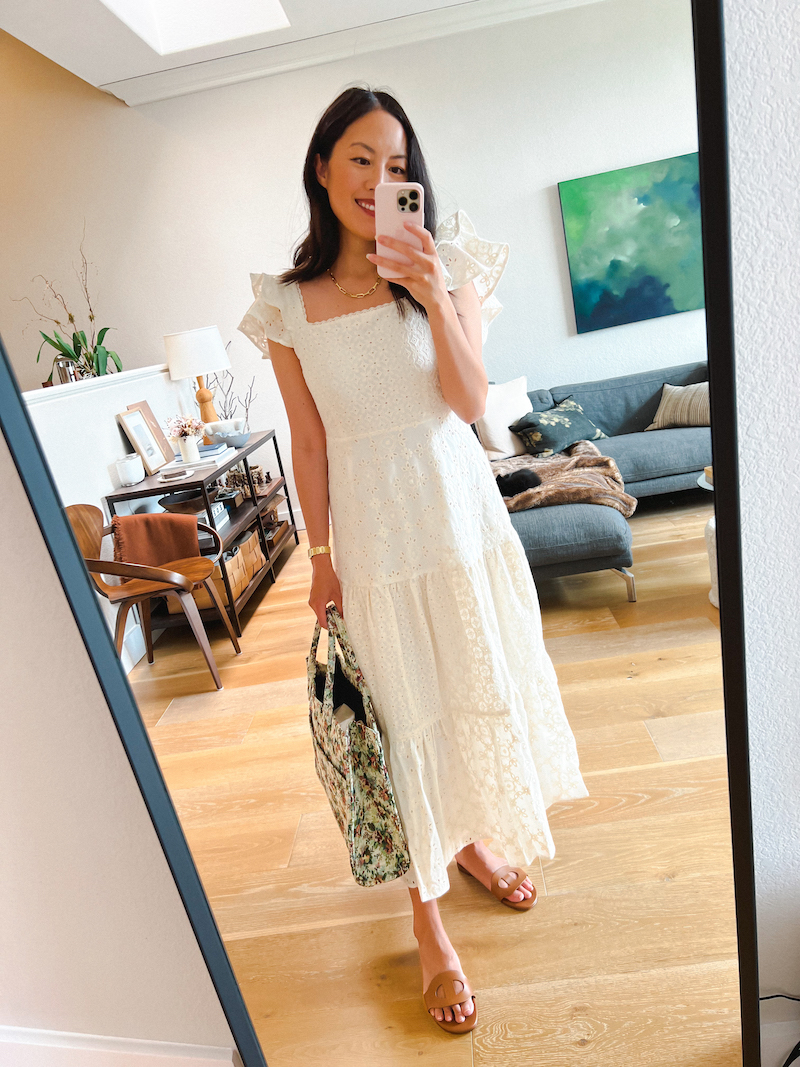 Another day, another eyelet dress! It looks and feels like summer.
PS: I can't believe Lucia is going to be a 4th grader in the Fall?! How did that happen so quickly? It reminds me of a quote I once read about the number of summers you get with your child before they're off to college. That number keeps getting smaller – good to have that perspective!!
***