Jack Follman's 10 Thoughts on Week 11 in the West
[ad_1]

Posted on November 15, 2022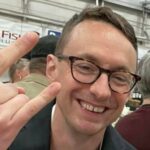 By Jack Follman, SuperWest Sports
Each week during the 2022 college football season, I'll give you my 10 quick thoughts about what happened in the previous weekend's games here in the West, primarily in the Pac-12.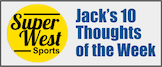 Week 11 caught everyone by surprise with not just one but two major upsets, shaking up the Pac-12 race and knocking Oregon and UCLA out of the Playoff hunt.
As a result, five teams—the Trojans, Utes, Ducks, Bruins, and Huskies—now have a path to the CFP, though not all of them control their own destinies.
This week, the focus of attention will be split between Los Angeles and Eugene.
The outcome of the UCLA-USC and Oregon-Utah games will go a long way in determining the two teams in the Championship Game.
Here are my quick takes on last weekend's action.
1. Instant Classic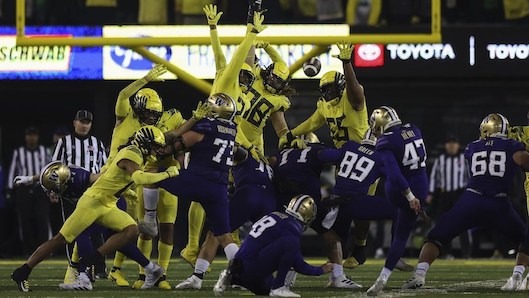 You probably won't see a better football game with more at stake and more passion than what you saw between Oregon and Washington Saturday night in Eugene.
Those who were lucky enough to watch saw what college football is all about.
2. Rivalry Renewed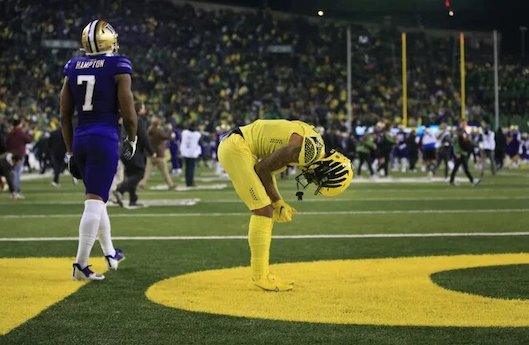 The Oregon-Washington rivalry (probably the best in the Pac-12) was surging before COVID.
Things fell apart when COVID and Jimmy Lake hit, but they appear to be back with the two Northwest schools angrily trading punches each year in big, big games.
3. DeBoer & Washington have Arrived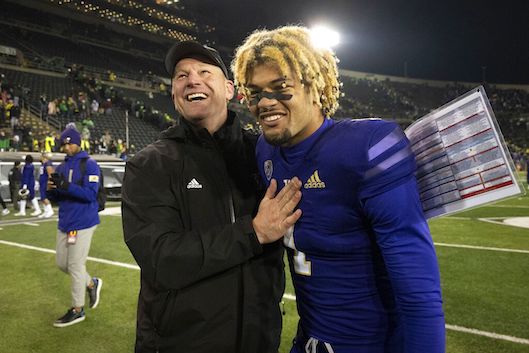 Kalen DeBoer and Washington made a massive statement in the conference winning at No. 6 Oregon with almost no one believing the Huskies could pull off the win on the road.
The Huskies almost assuredly cannot win the Conference because of their tough loss to Arizona State, but they've shown that they're good enough to beat anyone in the Pac-12, anywhere.
4. Michael Penix Jr. for Heisman?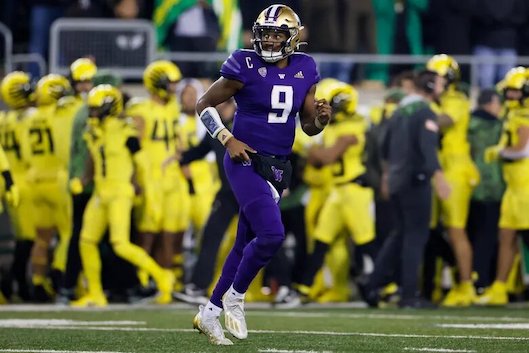 The Heisman talk was all about Bo Nix going into the weekend.
Outside of an abysmal interception decision at the goal line, Penix was nearly flawless and looked like a Heisman contender himself.
5. Chaos Reigns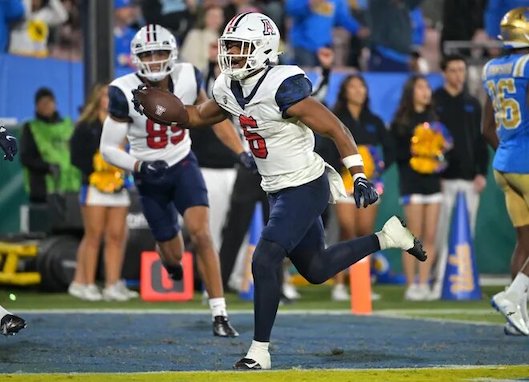 I mentioned last week that the Pac-12 season had been so chalky and something had to give.
Well, it turns out Washington winning at Oregon and Arizona winning at UCLA did exactly that, shaking things up beyond what few could have imagined.
6. Who's the Best Now?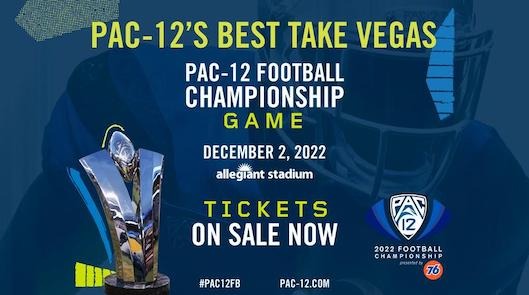 Going into the weekend, it seemed Oregon was a slight shade above UCLA, USC, and Utah.
The gate is now open, especially with a possibly banged-up Bo Nix.
7. High Stakes: Utah at Oregon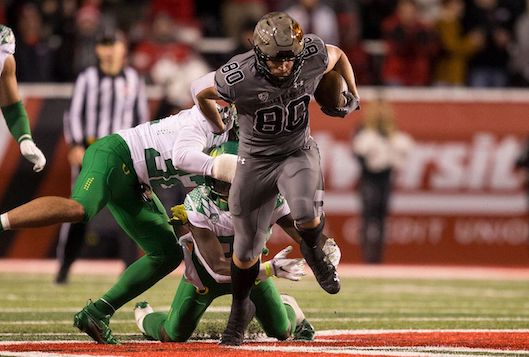 The stakes are gigantic with Utah going to Autzen Saturday night.
It's almost a play-in to the Conference Championship game between last year's division champions, and it's sure to be emotional after how horribly Utah embarrassed Oregon twice at the end of last season.
8. UCLA…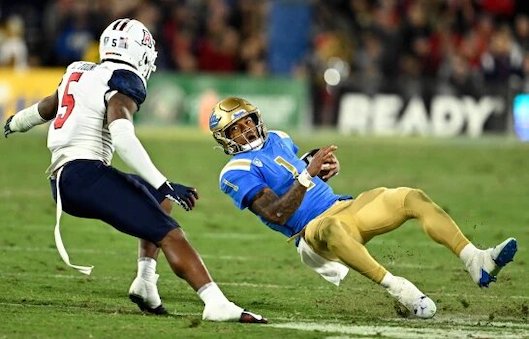 The Bruins just always seem to Bruin.
They're untrustworthy as a closer in the Conference for 20-plus years now so it's no surprise they dropped a super important game to Arizona at home with everything on the line.
9. Utah Threatening Again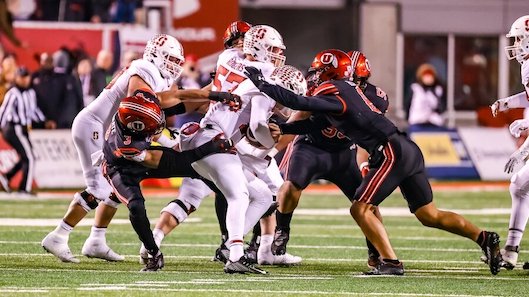 I said to not forget about Utah last week. Now I think Utah is ready to make a run to get another Pac-12 Championship.
I see the Utes winning at Oregon and winning a rematch in the Pac-12 Championship Game against one of the LA schools—or Oregon.
10. Is USC really a CFP Contender?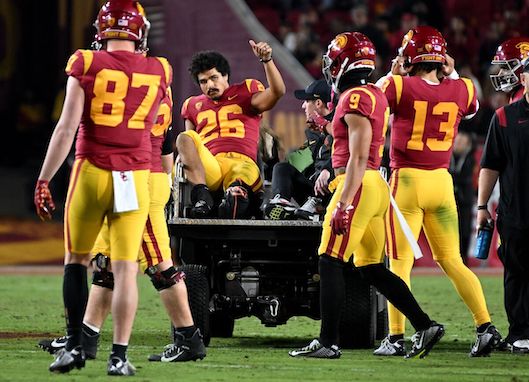 The Trojans are the last Pac-12 CFP contender standing, but, boy, do they not feel like one?  Especially with Travis Dye done for the season.
Will the Trojans be able to sneak into the Playoffs if they can win the next three games?
---
—More from Jack Follman—
[ad_2]

Source link