Jack Follman's 2022 SuperWest Pac-12 All-Freshman Team
[ad_1]

Posted on December 5, 2022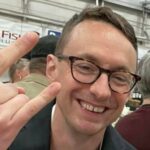 By Jack Follman, SuperWest Sports
We still have some funky freshmen given that Pac-12 COVID policy allows for some of them to be in school so long they can declare for the NFL Draft.
But whatever, there are a ton of great freshmen in the Pac-12 this year to celebrate.
The running backs are the stars but that doesn't mean there also isn't a great collection of offensive linemen and linebackers in the Pac-12 this year who are future—or maybe even more like current—stars already.
First-Team Offense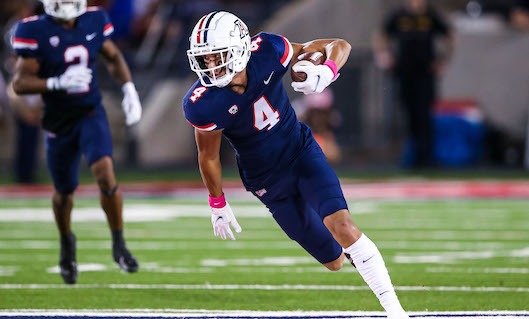 QB Ben Gulbranson, Oregon State — Was Gulbranson a star or a big asset to the Beavers? No. He got the job done to get them wins though.
RB Damien Martinez, Oregon State — He got better and better and better as the season went on. Nearly 1,000 and seven touchdowns.
RB Jaydn Ott, Cal — He was a one-man offense for Cal at times in his first year of college football. Nearly 900 yards and eight touchdowns.
WR Tetairoa McMillan, Arizona — About as good of a freshman season as you'll ever see a receiver have. 700 plus yards and eight TDs.
WR J.Michael Sturdivant, Cal — A sneaky amazing freshman season with 65 receptions, 700-plus yards, and seven touchdowns.
TE Jack Velling, Oregon State — Huge freshman year for Velling with 260 yards and three touchdowns.
OL Jonah Savaiinaea, Arizona — A Pac-12 Offensive Lineman of the Week and Freshman of the Week nominee more than once. He's a future star at the position.
OL Fa'alili Fa'amoe, Washington State — He took home a Pac-12 Offensive Lineman of the Week nomination and a Freshman of the Week nomination.
OL Roger Rosengarten, Washington — Started every game for a unit that had a huge year. Should be one of the Pac-12's best offensive linemen very soon.
OL Mason Murphy, USC — He's stepped in right away and is already getting recognition as a top lineman as a freshman for the Trojans.
OL Michael Mokofisi, Utah — A starter for the Utes' really good unit. Huge year for a freshman.
First-Team Defense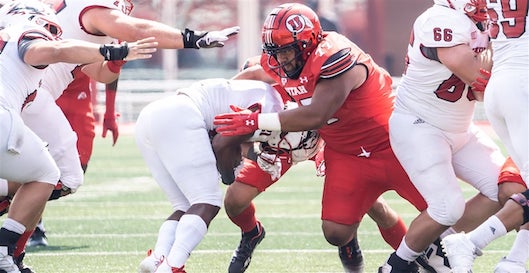 DL Simote Pepa, Utah — The 345-pound monster looks like the next great Utah DT – 24 tackles and three sacks as a freshman.
DL David Bailey, Stanford — Incredible year for the big recruit as a freshman, with 43 tackles and 1.5 sacks.
DL Ernest Cooper, Stanford — He came on late in the season and finished with 12 tackles and a sack.
DL Jaxson Moi, Stanford — Another young Cardinal defensive lineman who came on and had more than 20 tackles.
LB Jacob Manu, Arizona — Massive year as a freshman with 54 tackles and a sack. An overall All-Pac-12 candidate.
LB Lander Barton, Utah — The Utes just always have great linebackers, and Barton had more than 30 tackles and three sacks.
LB Justin Flowe, Oregon — He had his best season as a third-year freshman with 35 tackles.
DB Jaden Hicks, Washington State — My Pac-12 Defensive Freshman of the Year. He had 68 tackles, a sack, and an interception.
DB Jeremiah Earby, Cal — Absolutely fantastic freshman season. He shined with 35 tackles, 11 pass breakups, and an interception.
DB Jaylin Davies, UCLA — Stellar year with 29 tackles and two interceptions.
DB Sione Vaki, Utah — Really came on late in the season and finished with more than 20 tackles.
First-Team Special Teams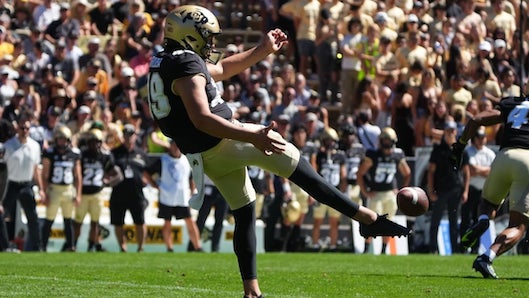 K Carter Brown, Arizona State — Made 11-14 field goals in his first year.
P Trent Carrizosa, Colorado — Had the best punting average of any freshman punter in the conference.
R Jordyn Tyson, Colorado — One of only two players to return a kick or punt for a touchdown this season in the Pac-12.
Second-Team Offense
QB Owen McCown, Colorado
RB Jaylen Jenkins, Washington State
RB Jonah Coleman, Arizona
WR Ja'Lynn Polk, Washington
WR Jordyn Tyson, Colorado
TE  Lake McRee, USC
OL Garrett DiGiorgio, UCLA
OL Sioape Vatikani, Cal
OL Christian Hilborn, Washington State
OL Wendell Moe, Arizona
OL Joshua Conerly Jr., Oregon
Second-Team Defense
DL Anthony Franklin, Stanford
DL Tyas Martin, Colorado
DL Ta'itai Uiagalelei, Arizona
DL David Gusta, Washington State
LB Devin Grant, Colorado
LB Kolbe Cage, Arizona
LB Carson Schwesinger, UCLA
DB Isaiah Taylor, Arizona
DB Ceyair Wright, USC
DB Davon Banks, Washington
DB Simeon Harris, Colorado
Second-Team Special Teams
K Denis Lynch, USC
P Jack McCallister, Washington
R Raleek Brown, USC
---
—More from Jack Follman—
[ad_2]

Source link