Jack Follman's 2022 SuperWest Pac-12 Annual Awards
[ad_1]

Posted on December 4, 2022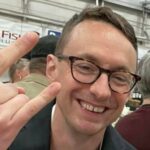 By Jack Follman, SuperWest Sports
We've finished what I'd call the strongest Pac-12 season in quite some time.
Of course, it comes just after they start to break the Conference up, with USC and UCLA set to move to the Big Ten in 2024.
The teams up top were good, the quarterback play was breathtaking, and we have some good coaches in the Conference again.
So let's hand out some well-deserved awards for the 2022 season!
Coach of the Year: Kalen DeBoer, Washington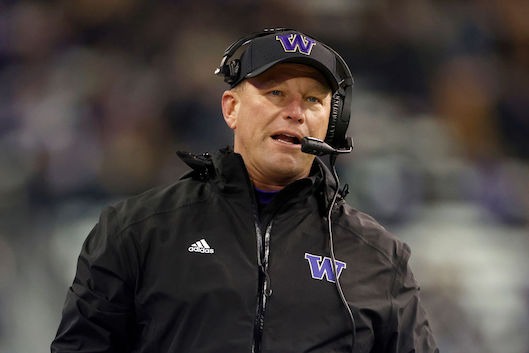 From 4-8 (with a loss to Montana) to 10-2 with wins over both rivals with strong teams on the road and a historically great offense, DeBoer put together a phenomenal first regular season in Seattle.
He could be on the way to rebuilding the strength UW had in the peak Chris Petersen years.
2nd: Jonathan Smith, Oregon State
3rd: Lincoln Riley, USC
Offensive Player of the Year: Caleb Williams, Quarterback, USC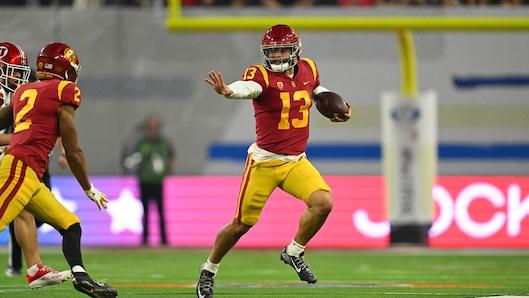 So much competition here.
Williams is a sliver above the rest though with his efficiency. Just an unreal season for the Oklahoma transfer.
2nd: Michael Penix Jr., QB, Washington
3rd: Bo Nix, QB, Oregon
Defensive Player of the Year: Tuli Tuipulotu, DE, USC & Clark Phillips III, CB, Utah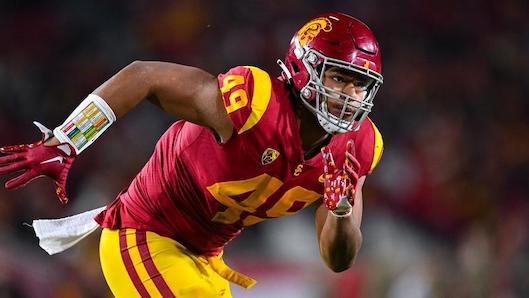 I hate splitting awards to the point I have never done it before.
There's no way to not do it here and not award one of these guys.
Just epic years from both.
3rd: Brandon Dorlus, DT, Oregon
Special Teams Player of the Year: Joshua Karty, Kicker, Stanford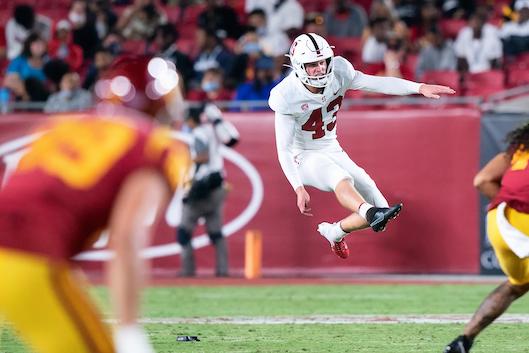 L literally a perfect year kicking field goals for Karty including a huge game-winner against Notre Dame.
And then there was his 61-yarder against Cal as time expired, which would have been good from 70.
2nd: Camden Lewis, K, Oregon
3rd: Peyton Henry, K, Washington
Offensive Freshman of the Year: Jaydn Ott, RB, Cal & Damien Martinez, RB, Oregon State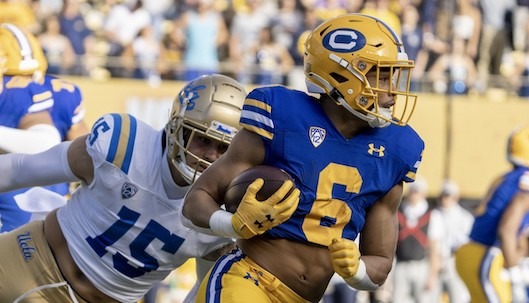 Another award that was impossible not to split.
I'd argue these two are in the running for third-best running back in the Conference this year, behind Zach Charbonnet and Xazavian Valladay.
Stellar years for both as the offensive rocks for their teams.
3rd: Tetairoa McMillan, WR, Arizona
Defensive Freshman of the Year: Jaden Hicks, S, Washington State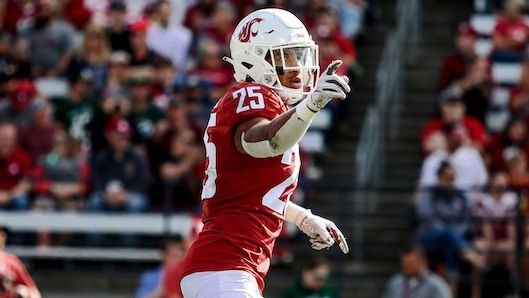 A stellar season for the first year DB.
He had nearly 70 tackles and took weekly Freshman of the Week honors and nominations all season.
2nd: Jacob Manu, LB, Arizona
3rd: Simote Pepa, DT, Utah
Coordinator of the Year: Ryan Grubb, Offensive Coordinator, Washington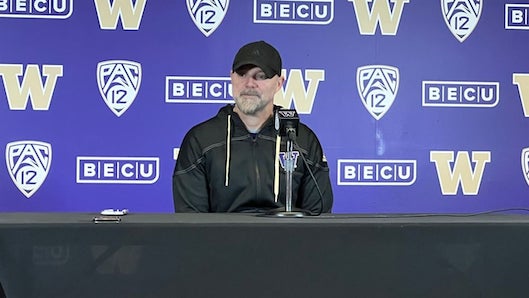 There are a lot of great nominees for this award this year.
I'll go with Grubb who played a role in Washington's offense going from historically terrible to historically great.
2nd: Trent Bray, DC, Oregon State
3rd: Kenny Dillingham, OC, Oregon
Transfer of the Year: Michael Penix Jr., QB, Washington
I know I put Caleb Williams over Penix for Offensive Player of the Year, but I'm going with Penix here because I feel like USC still would have done a lot in Riley's system with Kedon Slovis or Jaxson Dart while Washington probably only wins five or six games if they don't have Penix vs. the QBs they already had.
2nd: Caleb Williams, QB, USC
3rd: Bo Nix, QB, Oregon
Comeback From Injury Player of the Year: Michael Penix Jr., QB, Washington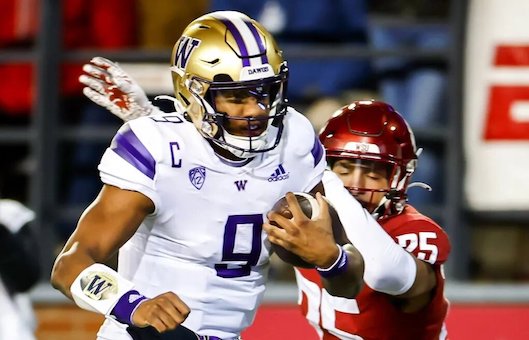 Penix always had massive star potential at Indiana.
He just could never stay healthy.
Staying healthy all season at UW showed what he could truly do.
2nd: Laiatu Latu, DE, UCLA
3rd: Alex Forsyth, C, Oregon
Most Improved Player: Bo Nix, QB, Oregon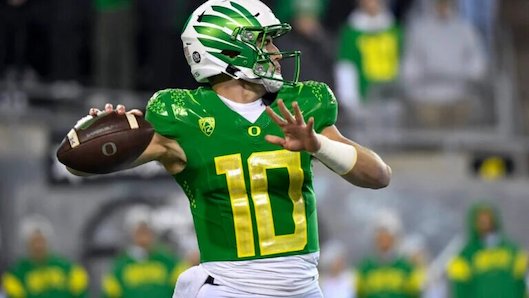 Nix was generally fine at Auburn.
He was borderline unstoppable for a lot of games at Oregon.
Comparing his previous year's stat lines against this year's is one of the most incredible improvements you will ever see.
2nd: Jeremiah Martin, DE, Washington
3rd: Troy Franklin, WR, Oregon
Biggest Surprise – How Good Oregon's Offense Was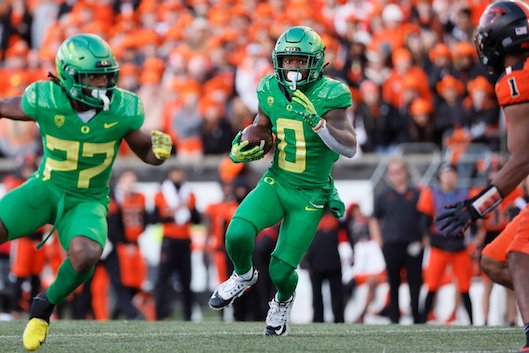 I expected Oregon's offense to improve this year, just not nearly as much as it did.
Kenny Dillingham pulled Oregon out of the Dark Ages of Mario Cristobal's offense and then some.
2nd: How bad Oregon's defense was
3rd: USC's actual run at the CFP
Biggest Disappointment – The Bay Area Schools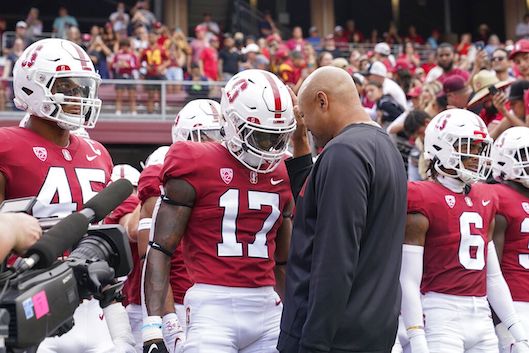 I didn't expect Cal or Stanford to win the Conference, but two conference wins between them not against each other was shockingly bad.
2nd: Pac-12 defenses
3rd: New Pac-12 Championship Game selection format
---
—More from Jack Follman—
[ad_2]

Source link