Matt Wadleigh's 2022 Week 12 Mountain West Previews
[ad_1]

Posted on November 17, 2022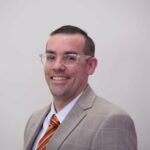 By Matt Wadleigh, SuperWest Sports
Week 12 is here and there is one game every Mountain West football fan should want to see.
No, it's not UNLV against Hawai'i.
It's Boise State against Wyoming in a massive showdown of two teams who are 7-3 on the year.
Let's dive in and examine the predictions for the MWC in Week 12.
San Diego State at New Mexico
Friday, November 18
6:45 p.m., FS1
This is simple.
New Mexico has zero MWC wins and has lost seven straight.
San Diego State has looked like a revelation of a team since inserting Jalen Mayden in at QB, and the Aztecs dominate from start to finish.
Prediction: SDSU 38, New Mexico 7
Boise State at Wyoming
Saturday, November 19
4:00 p.m., CBS Sports
This is the game everybody is waiting for.
With a win, the Cowboys will be tied with Boise State for the Mountain Division lead.
If the Broncos win, they clinch their way to the MWC title game.
The Cowboy defense and rushing attack has gotten them this far, but beating Colorado State by one point can't be promising going into the Boise matchup.
The Broncos are the best team in the MWC, and they continue their path to an undefeated conference slate with a larger-than-expected victory.
Prediction: Boise State 30, Wyoming 17
Colorado State at Air Force
Saturday, November 19
6:00 p.m., FS2
The battle of Colorado schools is always fun.
But this one won't be much fun for the Rams.
MWC Player of the Year candidate Brian Roberts runs all over the Rams as the Falcons cruise to an easy victory.
Prediction: Air Force 27, Colorado State 7
San Jose State at Utah State
Saturday, November 19
6:45 p.m., FS1
This game is quite interesting.
A few weeks back, San Jose State had a shot to win the West Division. Now, they need to win and get help to have a chance, and they just gave up 43 points to the Aztecs a week ago.
Utah State has somehow managed to win four of its past five games, although a touchdown victory over Hawai'i isn't too promising.
I'll take the Spartans in a tight game.
Prediction: San Jose State 24, Utah State 20
Fresno State at Nevada
Saturday, November 19
7:30 p.m., CBS Sports
I could just repeat the paragraph about the New Mexico game.
Nevada has zero wins, and Fresno State is the hottest team in the MWC.
On the road in Reno isn't a big deal, and Jake Haener and the Bulldogs' marvelous turnaround continues as they aim for a MWC title.
Prediction: Fresno State 44, Nevada 6
UNLV at Hawai'i
Saturday, November 19
8:00 p.m., Spectrum Sports
Hawai'i gave Utah State a run for its money a week ago, and now UNLV comes to the Island.
The Rebels have dropped five straight games after a 4-1 start, and while they hung around with Fresno State in a 37-30 loss, their losing streak continues in stunning fashion.
The Rainbow Warriors get another win, somehow.
Prediction: Hawai'i 24, UNLV 17
---
—More from Matt Wadleigh—
[ad_2]

Source link