Montreal's Nuvei snaps up rival Paya in $1.3-billion deal
[ad_1]

Payments company to provide stability in a recessionary environment, Nuvei says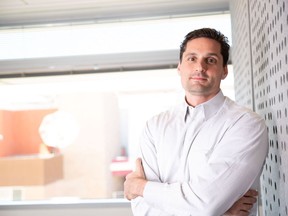 Article content
Montreal-based Nuvei Corp. announced Jan. 9 it will acquire rival payments company Paya Holdings Inc. for US$1.3 billion, showing that dealmaking continues even as inflation and other headwinds heighten worries of a recession.
Article content
Under the all-cash deal, Nuvei will pay US$9.75 per share for the Atlanta-based Paya, a 25-per-cent premium on the company's Jan. 6 share price.
Article content
Both companies work on the financial infrastructure that supports payments. Nuvei helps enable payouts and payments, and also offers services such as issuing cards, monitoring fraud risks and supporting wallets for cryptocurrencies. Paya, meanwhile, derives most of its revenue from "integrated payment solutions," meaning it helps businesses, non-profits, governmental entities and others record, receive and process payments.
"Effectively we do very similar things, we both allow businesses to accept payments from their customers," said David Schwartz, chief financial officer of Nuvei. "They're mainly only in the U.S., and we're really global."
Article content
Both companies have faced an investor retreat that has dragged down the broader tech sector over the past 18 months as rising inflation stirred fears over lower cash payouts.
Nuvei's share price has declined from US$137.41 in September 2021 to its current share price of US$27.92, while Paya's share price declined from US$14.47 in December 2020 to around the seven dollar range prior to the deal announcement.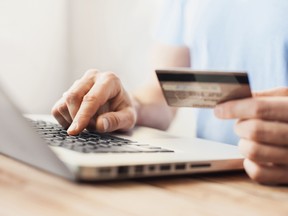 Still, Schwartz said Paya is attractive in part because much of its revenue comes from what he described as "recession-resistant" clients. About 35 per cent of its revenue is from health care, government entities, education companies, utilities and other non-cyclical clients.
"That provides stability and resiliency for any kind of downturn environment, so that's quite attractive," he said.
Article content
In a call with analysts on Jan. 9, chief executive Philip Fayer said Nuvei would finance the deal with existing cash reserves and credit lines, plus a new US$600-million credit line.
"​​Our financing plan for the acquisition is designed to enable us to delever in the medium term and afford us financial flexibility to continue to invest in the business," Fayer said on the call.
On a combined basis, the two companies posted $1.1-billion revenue and $450 million of adjusted EBITDA between September 2021 and 2022, according to the presentation.
Article content
As of last September, the company listed US$1.45 billion in current assets on its balance sheet, and US$770 million in current liabilities.
Schwartz said Paya caught their attention because the payments system is evolving in an oblique way. New merchants increasingly want payment systems embedded in other software technology they already use, such as an accounting system that can also automatically accept payments.
Paya has about 300 software companies clients in which its payment system is integrated, he said.
"They're integrating payments systems in their platform," he said, referring to software companies. "Thats exactly what interested us in Paya."
• Email: gfriedman@postmedia.com | Twitter: GabeFriedz


[ad_2]

Source link