Stephen Vilardo's WK 10 SuperWest Hoops 'Games to Watch'
[ad_1]

Posted on January 11, 2023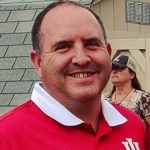 By Stephen Vilardo, SuperWest Sports
This week features several exciting matchups in the three conferences we focus on. There were quite a few games I didn't get to this week, but they could still offer plenty of excitement.
A couple of games on the slate this week that I have really got my eye on are New Mexico vs. San Diego State and Colorado vs USC.
The first of those two features the host Aztecs getting really hot and I'm curious to see how the Lobos will stack up after dropping a couple of games.
The game at the Galen Center is intriguing because it is two teams that I think have a lot of potential to make noise this season, but both have put up some head-scratchers.
It is time to see what those teams are really all about.
Boise State at UNLV
Wednesday, January 11
8:00 pm PT, CBS Sports
Both of these teams we feature twice this week as they open next week early with good matchups as well.
Boise State has won its last two games after dropping its conference opener, going 11-2 in the last 13. UNLV is coming off a massive road win over New Mexico.
BSU is limiting opponents to 59.7 points on the season, the 17th-best scoring defense in America. They have held nine opponents to 60 points or less this season.
UNLV is forcing a turnover on 27.4% of opponents' possessions this year, the second-best rate in the country.
The Runnin' Rebels are getting a steal on 14.6% of possessions leading to 15.3 fast break points per game; those figures are eighth and 24th in D-I respectively.
BSU has taken the last five in the series, but the Broncos could run into a raucous crowd this time.
It is $2 Beer Night at the Thomas & Mack Center.
Cal at Washington State
Wednesday, January 11
8:00 pm PT, ESPNU
Both teams struggled mightily in the early season, but both are coming off big wins.
The Cougars got a win at No. 5 Arizona last week, their first over a top-five opponent on the road and the first of any kind against a team ranked that high in their last 38 attempts.
The Cougars also gave UCLA a scare at Beasley Coliseum, dropping the game with the Bruins by one point before earning a homecourt win over USC.
California finds itself with a two-game winning streak. Since DeJuan Clayton entered the Cal lineup, the Bears are 2-1. He went for 26 in the rout of Stanford.
It will be interesting to see how this one plays out. WSU needs it—and the Stanford game, for that matter—to hold serve and not drop a winnable home game.
With momentum and a 2-3 conference mark, the Bears must feel like they have a chance to steal a road game this weekend.
The Cougs have won five in a row over California and swept the Bears in all three meetings last season.
WSU is connecting on a Pac-12-best 8.9 three-pointers per game. Jabe Mullins leads the way shooting 51.4% from distance, second in the nation.
Cal has defended the three well, limiting opponents to 30.2%, 46th best defensive mark nationally.
Loyola Marymount at Saint Mary's
Thursday, January 12
6:00 pm PT, CBS Sports
The Lions have alternated wins and losses in their first four WCC games, so they are clearly due for a win in this one, right?
The Gaels have looked great in conference play, opening with three wins, so the trend alone will not do the trick for LMU.
The Lions looked great against Portland then dropped one at Pacific. In the last two home games, they beat BYU and played San Francisco to a two-point game. Their hope is they are trending upward.
Saint Mary's had a dominant performance against Portland the last time out. The Gaels are third in the nation in non-blocked two-point shooting defense at 47.5%.
LMU shoots 58.2% on those shot attempts—not terrible, but not great either.
The Lions are getting 37.2% of their scoring off three-pointers, 37th most in the nation this year, while SMC opponents are only getting 26.0% of points from deep, 44th in the nation.
Colorado at USC
Thursday, January 12
6:00 pm PT, Pac-12
Colorado has won seven of their last eight games and is coming off a stellar week against the Oregon schools.
The Buffaloes limited Oregon and OSU to 83 total points in the two games, their best back-to-back defensive performance in conference play since limiting opponents to 81 points over a two-game stretch in 1948-49.
In the last two games, Colorado has limited their opponents' top two scorers to an average of 18.9 points below their combined scoring totals.
Drew Peterson and Boogie Ellis are the only Trojans averaging double figures, but Reese Dixon-Waters stepped up in the second-half comeback attempt against UCLA and should give SC another scoring option moving forward.
USC is blocking 9.3% of opponents' FG attempts this season, 16th in the nation. Colorado has seen 6.5% of their own shots get returned, 275th in the nation.
This season USC is just 3-5 in games tipping off prior to 7:00 pm while they are unbeaten in eight games tipping off at 7:00 pm or later.
No. 8 Gonzaga at BYU
Thursday, January 12
6:30 pm PT, ESPN
Gonzaga heads to BYU having won its last 34 games played in the month of January and 91 in a row over unranked opponents.
BYU has not beaten Gonzaga since a 91-78 win in Provo in 2020. The Marriott Center will be packed as it has been announced as a sellout.
The Cougars have won eight of their last nine games and have some momentum heading into this one. The Zags have a nine-game winning streak of their own.
BYU is ninth in the nation with a total rebound rate of 55.6%. The Cougars have gotten 81.0% of their defensive rebound chances, the second-highest rate in the nation.
If this one is tight late, the Cougars' ability to limit putbacks could be huge.
In Gonzaga's five single-digit wins this season, they have outrebounded opponents 28-17 in the final five minutes of those games while outscoring opponents 63-41 during that time.
A tight game late could be an issue, though: In their last two wins over San Francisco and Santa Clara, the Bulldogs led for a total of 13 minutes and 12 seconds.
Stanford at Washington
Thursday, January 12
8:00 pm PT, FS1
Stanford and Washington find themselves at the bottom of the standings in the Pac-12.
The Cardinal are winless in their first five league games while the Huskies have lost their last four conference games and sit at 1-5.
Washington gave Arizona its money's worth in Tucson last week. Stanford is averaging just 67.2 points per game in Pac-12 play while Washington has scored just 64.3 during conference play.
Washington will protect the rim and are eighth best in the nation with a blocked shot rate of 9.8%. Washington's assist rate of 46.3% is 299th in the country, Stanford opponents have assisted on 52.1% of made FGs this season, 204th in America.
This is a game that both teams need to win.
Utah at No. 7 UCLA
Thursday, January 12
8:00 pm PT, Pac-12
Defense will be on full display in Pauley Pavilion. The Utes are limiting opponents to 36.5% from the floor to rank fourth in the nation. The Bruins rank sixth in the country in adjusted defense.
UCLA's 11-game win streak is the fourth-longest active run in the nation. The Bruins are turning the ball over on just 13.4% of possessions, ranking fourth in the nation.
Utah is only forcing a turnover on 15.5% of opponent possessions, which is 330th in the nation.
Possessions could be important in this one and that edge goes to the Bruins as they are also forcing a turnover on 23.7% of possessions, tenth in the nation.
UCLA is second in the country with 9.4 more scoring chances per game than opponents, whereas Utah is 277th at 2.5.
The Bruins have taken the last five games in the series. UCLA has won their last 17 home games.
No. 9 Arizona at Oregon
Saturday, January 14
3:00 pm PT, ESPN
Oregon has won five in a row over Arizona at Matthew Knight Arena with the Wildcats' last win in Eugene coming in 2015.
The Ducks have won seven of the last eight games played in the series regardless of location.
Arizona has the fifth-best adjusted offense rank in the country, while Oregon is 58th on the defensive side of things. The Wildcats are averaging 85.8 points per game, and Oregon is allowing just 64.9 per contest.
The Ducks enter the week with a blocked shot rate of 9.1% on the season, 19th in the land. Arizona has seen 5.1% of its attempts blocked.
The Wildcats are shooting a Pac-12-best 64.1% on non-blocked two-point FGs, fifth-best in the NCAA. Arizona's assist rate of 66.1% is seventh in the nation. Oregon has a defensive assist rate of 51.8%.
The Cats are getting 17.1 points per game off fastbreaks.
New Mexico at No. 23 San Diego State
Saturday, January 14
6:00 pm PT, CBS Sports
This could be the marquee matchup of the week.
New Mexico is looking to improve on its solid start to the season, despite dropping a pair of games last week.
The Aztecs are starting to find some offensive production to go along with their always-solid defense and are looking like the team we expected them to be.
Jamal Mashburn will enter this game with a double-digit scoring streak of 38 games, the second-longest such streak in the nation, and the longest active run in the Mountain West.
SDSU likes to force turnovers and do so at a rate of 22.2%.
When the Lobos were off to a 14-0 start, they were doing an excellent job of limiting turnovers. In the last three games, they have turned it over on 18.6% of possessions.
To get the road win in this one, UNM will need to take care of the ball.
Saint Mary's at San Francisco
Saturday, January 14
8:00 pm PT, NBC Sports Bay Area
Both the Dons and the Gaels will make you work for an open look. SMC is second in the nation with opponents assisting on 35.8% of made FGs while USF is ninth at 39.0%.
The Gaels are limiting opponents to just 47.5% on non-blocked two-point FGs this year, the third-best defensive mark in the nation.
The Dons are getting 40.4% of their scoring from three-pointers, the ninth-highest rate in the nation.
USF shot 57.1% on three-pointers in the first half vs Gonzaga as they built a 10-point lead in the first half. Similar shooting could be needed in this one. The Gaels have won 29 of the last 32 in the series and each of the last six.
San Francisco looks like a team that is getting close to jumping into the fold in the WCC, to accomplish that they need to get wins over the two teams at the top.
They were close vs the Zags. We'll see if this is the one when USF takes the next step.
Nevada at Boise State
Tuesday, January 17
6:00 pm PT, Mountain West Network
When the calendar turns to March it will be interesting to see how many bids the Mountain West gets, especially when compared to how many they should get.
Me thinks, despite the conference having a remarkable season, they will probably not get the number they should, and a few deserving teams will be on the outside looking in.
This one could loom large come Selection Sunday. Nevada has a chance to get a big road win while Boise State looks to continue to lock down ExtraMile Arena, where they have won seven in a row.
Nevada is getting 24.9% of their scoring from the foul stripe, the sixth-highest rate in the nation entering play this week.
BSU sees 18.3% of opponents' points come from the foul line. The Bronco defense has limited opponents to 38.4% from the floor.
UNLV at Utah State
Tuesday, January 17
6:00 pm PT, Mountain West Network
Being a week out this one also could see some things change in the lead-up.
The Rebels will be at home for a pair against Boise State and Colorado State. Utah State will host Wyoming and play at Nevada prior to this one.
UNLV has had some trouble with fouls in their last three games, committing one on 30.2%. The Rebels will look to create turnovers and push the ball in transition.
The Aggies feature one of the most efficient offenses in the nation and can flat out shoot from distance—leading the country with a three-point percentage of 42.8%.
The Aggies bench is averaging 32.1 points per game, the tenth-most in the nation. The Runnin' Rebels are averaging 15.3 fastbreak points per game.
---
—More from Stephen Vilardo—
[ad_2]

Source link