SuperWest F1 Project: Mexico City Grand Prix Preview
[ad_1]

Posted on October 28, 2022


  By Stephen Vilardo, SWS | Dane Miller, Series Editor
Note from Series Editor Dane Miller: The growth of Formula 1 in America over the last four years has been enormous. This past weekend's race in Austin, Texas, was the most-attended three-day event in the sport's history.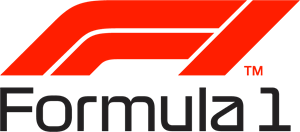 Owned by an American company, Liberty Media, F1 is primed to take over as the primary motorsport in the U.S.
With a race in Mexico City on Sunday, our Stephen Vilardo initiates SuperWest Sports' coverage of the series.
We're happy to have Vilardo add this project to his other roles and excited to welcome fellow contributor Greg Kokot, a talented and knowledgeable racing writer.
Together we'll cover Formula One from a uniquely American perspective.
Mexico City Grand Prix Preview
Quick Facts
Track: Autódromo Hermanos Rodríguez
Location: Mexico City, Mexico
Lap Length: 2.674 mi
Turns: 17
Race Length: 71 laps
Fastest Lap: 1:17.774 in 2021 by Valtteri Bottas in a Mercedes
Qualifying Record: 1:14.758 in 2018 by Max Verstappen in a Red Bull
Most wins by Constructor: 3 (McLaren, Williams, Mercedes, Red Bull, and Lotus)
Most wins by a Driver: 3 (Max Verstappen)
A
utódromo Hermanos Rodríguez in Mexico City, Mexico, has the highest altitude of any Formula One venue at 7,382 feet above sea level.
The high elevation affects aerodynamics, with the air being thinner, the cars will have to add height to the wings to catch more air and get the same downforce effect they would have at lower altitudes.
Top speed will also be altered by the altitude.
Along with Monza and Baku, Mexico is one of the fastest circuits on the calendar. The track surface is quite smooth and slippery, reducing tire wear and degradation.
This puts particular emphasis on braking, with traction a key element as well.

Mario Isola, the Director for tire manufacturer Pirelli, suggests the teams could see some differences in degradation at the track.
"This year, the circuit might be more front-limited, as the current generation of car tends to understeer through slow corners—which Mexico has plenty of—and this can lead to some sliding on the front tires."
The first sector of the track will put focus on high top speed. Speeds on the straight are expected to be faster than 205mph.
Comparatively, the second sector is free-flowing and fast, putting a premium on aerodynamics and balance.
The third sector is very technically demanding: Getting the setup correct will be vital as the cars pass through the famous "Stadium Section."
The thin air affects engines, too, generating less downforce at lower speeds. With this year's ground effect floors, teams may struggle to get the setups right compared to last year, particularly in the third sector.
And for good measure, rain is expected on Sunday.
Speaking of last year, when F1 came to Mexico City in 2021, the points race was as tight as it could be.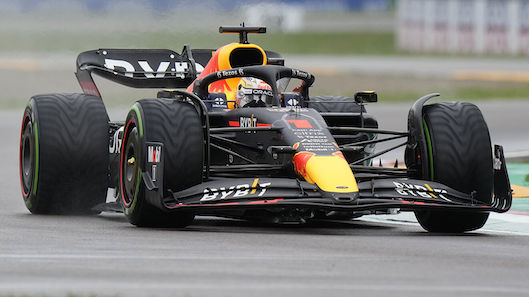 Max Verstappen held just a 12-point edge on Lewis Hamilton, which at the time, marked the widest edge Verstappen had held in any of the prior eight races of that season.
Juxtaposed with the 2022 campaign, Verstappen enters the Mexican Grand Prix with a 124-point advantage. Both the Constructor's and Driver's World Titles have already been wrapped up by Verstappen and Red Bull.
And indicating the result to come, Verstappen already holds the record for most laps led at the track with 202. Racing at top form, it's unlikely that Verstappen will be beaten.
Notes
• Max Verstappen's 13 wins this season have tied the single-season record set by Michael Schumacher in 2004 and Sebastian Vettel in 2013.
• Red Bull has won eight straight races, one shy of their team record set in 2013.
• Charles Leclerc has five straight podiums, the longest streak of his career.
• Since F1 returned to Mexico in 2015, the Pole has been won by six different drivers.
• Sergio Perez, from Guadalajara, Mexico is the only Mexican driver in the race and holds the record for the best finish for a Mexican in their home race after finishing third here last year.
• Schumacher earned his first podium here in 1992.
[ad_2]

Source link