Your Saturday UK Briefing:  London Shuns China, Lions Advance
[ad_1]

Something for the weekend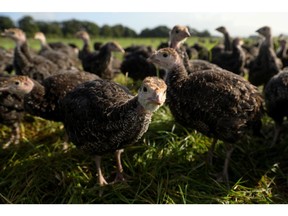 Article content
(Bloomberg) — Well, hello there. An actual election is a good way to test whether things really are as they appear in opinion polls suggest. The Rishi Sunak government got its first test on Thursday. Labour, whose previous MP resigned in a sex scandal, held onto its seat in Chester, northwest England, by a wide margin in a by-election, and picked up a swing of almost 14% in the process. Labour leader Keir Starmer said after the vote that the Tories have "run out of road." Now, two years from the next general election, his campaign to become Britain's next leader is taking shape, Alex Wickham reports. A preview came on Wednesday, when Starmer used question time to drew the disconnect between Sunak's family fortune and ordinary Britons, millions of whom are struggling to keep the lights on. Starmer will announce in the coming week his plan for a more equitable and wealthy Britain. The Tories can't shake off their association with the UK's downward economic spiral. Growth potential has fallen behind every large economy except Mexico, recently-departed BOE rate-setter Michael Saunders warned. Bloomberg Economics estimates Britain's housing market is a whopping 20% overvalued. Meanwhile, more than 2 million of Britain's most vulnerable households could simply turn off the heating this winter because they can't afford the payments. Those soaring energy costs are eroding opposition to onshore windfarms, piling pressure on Sunak to ease zoning restrictions. 
Article content
Natural churn. That's what Conservative MP Alexander Stafford told Bloomberg's Lizzy Burden and Caroline Hepker after Sajid Javid, who at 52 is a former chancellor, home secretary and health minister, said he won't stand for re-election. The Tories' bench of experienced MPs is certainly clearing out, and Javid was regarded as among the most promising. Ten Tory MPs have announced they'll leave politics at the next election.Sunak pivoted to foreign policy in a major speech that attempted to thread the needle on China. His remarks came as Europe and the US seem to be going in different directions on relations with Xi Jinping's government. While signaling the end of the so-called golden era in bilateral relations pursued by David Cameron, Sunak said the UK also couldn't rely on "simplistic" Cold War rhetoric against Beijing. London's Tower Hamlets local council didn't get the memo, though. On Thursday it rejected China's plan to build a massive new embassy — its biggest in Europe — near the Tower of London, our Damian Shepherd and Jack Sidders report. Beijing bought the site for £255 million in 2018. Who knew that "industrial stoppages" could be a theme for an Advent calendar? It certainly seems that way as the UK faces strikes every day from now until Christmas. Workers from the country's rail networks, buses, postal service, hospitals and schools are among those holding walkouts. And if you want to just get away from it all, well, baggage handlers at Heathrow are the latest to join the bandwagon. Labor unrest, healthcare backlogs and a series of rebellions within his Tory ranks, mean that Sunak is likely to face a most unhappy Christmas, Martin Ivens writes. Across the board, the strikes mostly center on wage demands as workers try to keep up with rising prices — just the kind of inflationary spiral the Bank of England fears. Brits face a 22% spike in the cost of a traditional Christmas dinner this year, Mumbi Gitau reports; turkey prices alone are up 30% as the nation's worst ever bird flu outbreak decimates flocks.
Article content
In brighter news, although the Three Lions made it hard on themselves and their fans, they eventually advanced to the World Cup eliminations by knocking off home-nation rival Wales 3-0. England goes into the knock-out round as fifth favorite to go the distance in Qatar, but first needs to get past Senegal on Sunday night. Brazil remain the bookies' best bet to hoist the trophy, followed by Argentina, France and Spain. And finally, check out our UK politics podcast, where Gavin Finch, Stephen Carroll and Caroline Hepker discuss our sobering Big Take on the unchecked growth of the online gambling market in the UK, the lobbying that helped to keep regulations light, and the unforeseen effects now damaging thousands of lives. Enjoy the rest of your day, and we'll be back tomorrow with a look-ahead to next week's developments. 
[ad_2]

Source link